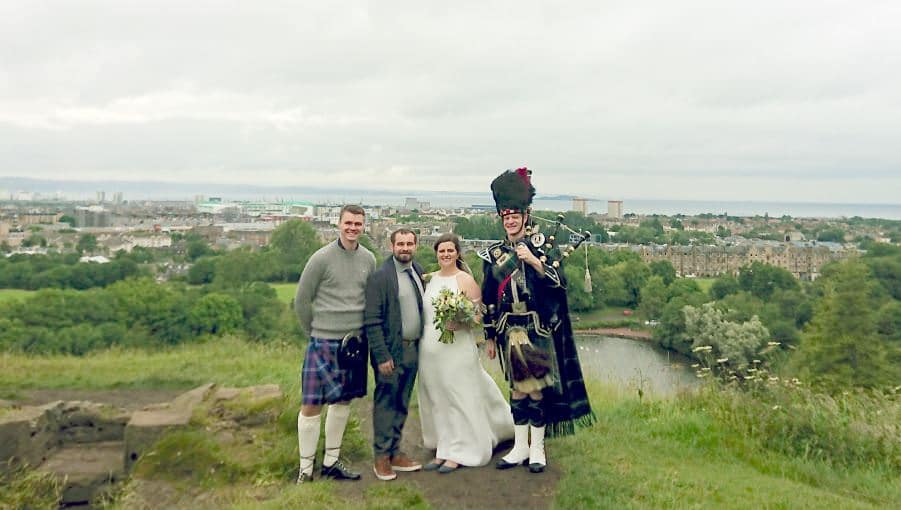 Today I played at for Joanie and Mark's elopement wedding at the picturesque ruins of St Anthony's Chapel near the foot of Arthur's Seat in Edinburgh. Only the happy couple, myself, the pastor and the photographer were in attendance, although there a number of curious tourists too!
St Anthomy's Chapel is a favourite outdoor wedding location of mine, offering some spectacular views of Arthur's Seat and across to Fife. It is just a 10 minute walk from the car parks at either Holyrood Palace or St Margaret's Loch.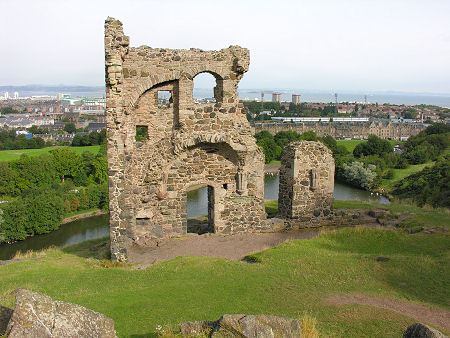 Not an awful lot is known about of the construction of the Chapel, but there are references to the Pope having paid a grant for repairs in 1426, which would suggest that the Chapel is somewhat older than that. It may possibly have been an outlying facility to the nearby Holyrood Abbey which is viewable from the Chapel. This is also in ruins, having fallen into disuse after the Reformation.