These are a set of pipes I believe to be made by John Ban Mackenzie. They belonged to a gentleman named Ken Macrae, who's 90th birthday I played for in January 2019. Sadly on 26th June 2019 I played for his funeral after he recently passed away.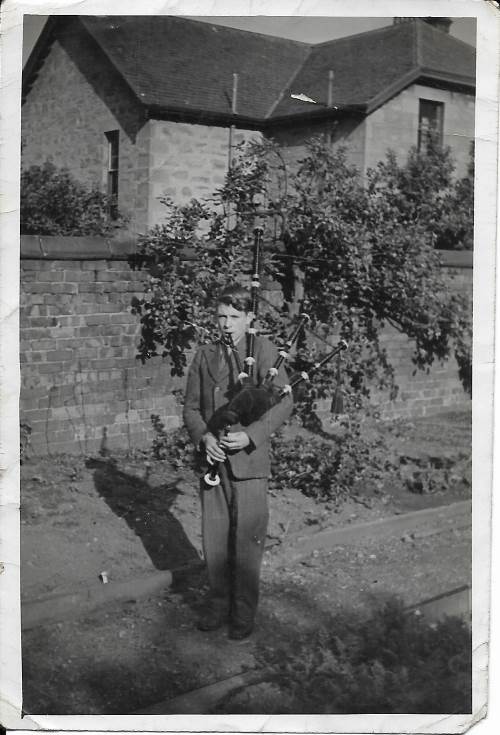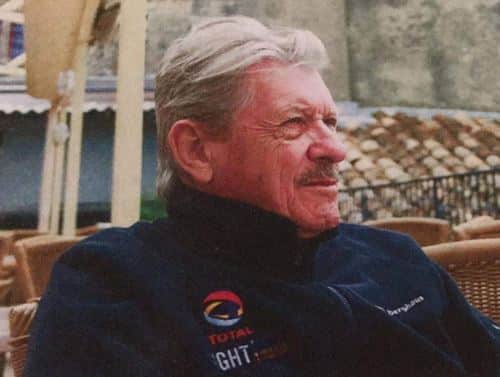 Kenneth Grant Donaldson Macrae, 24/12/1928 – 15/06/2019
I'm wondering about the top sections of the drones though, and if perhaps one section is actually made by one of the Glenns. The chalice of each of bells are all slightly different, and the ivory of the lower mounts of the top sections are all slightly different too.
On the chanter, indistinguishable in the photos, are etchings Mck above the High G and High A holes.
S F. Donaldson was Ken Macrae's grandfather.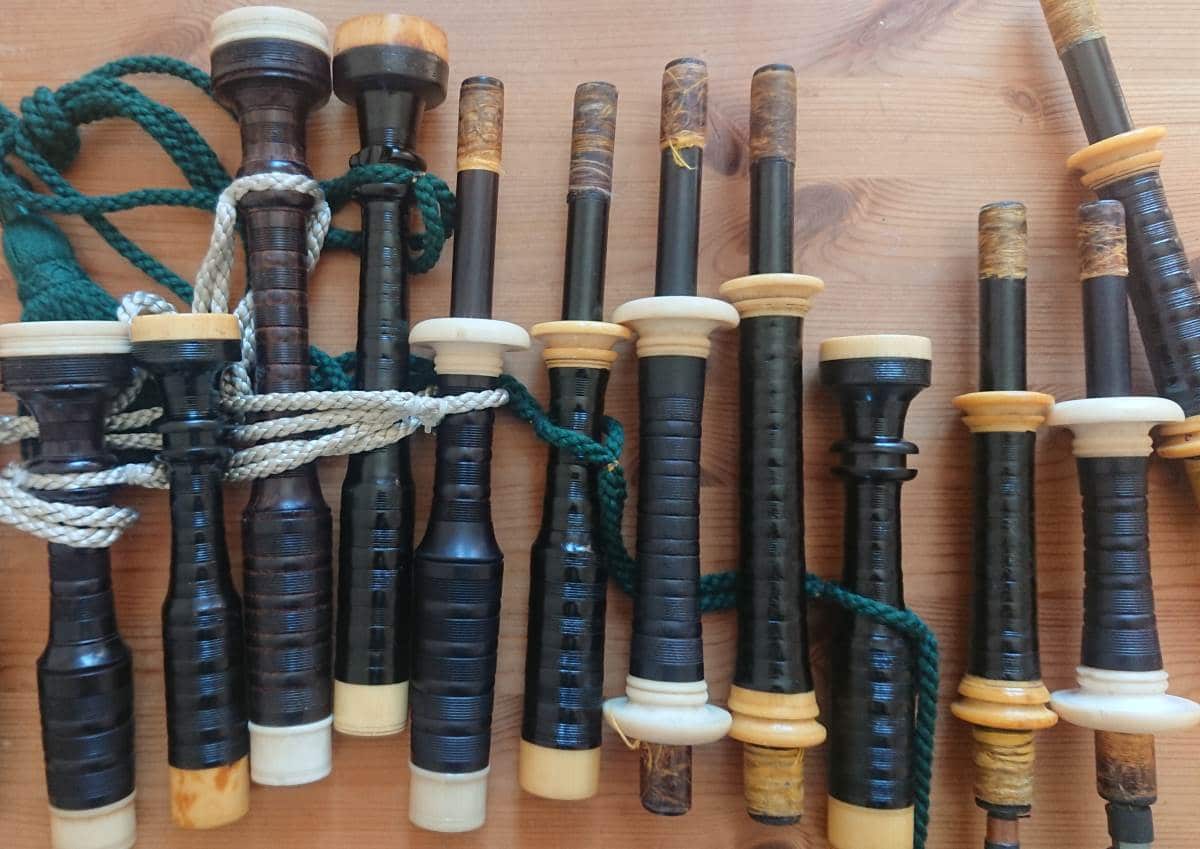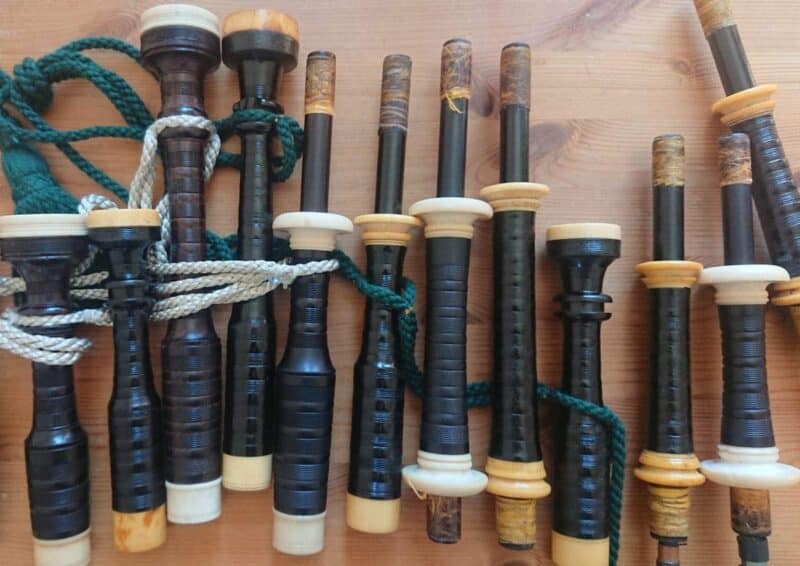 The above photo shows these pipes next to my Sinclairs. The top sections on the Sinclairs are a bit longer.