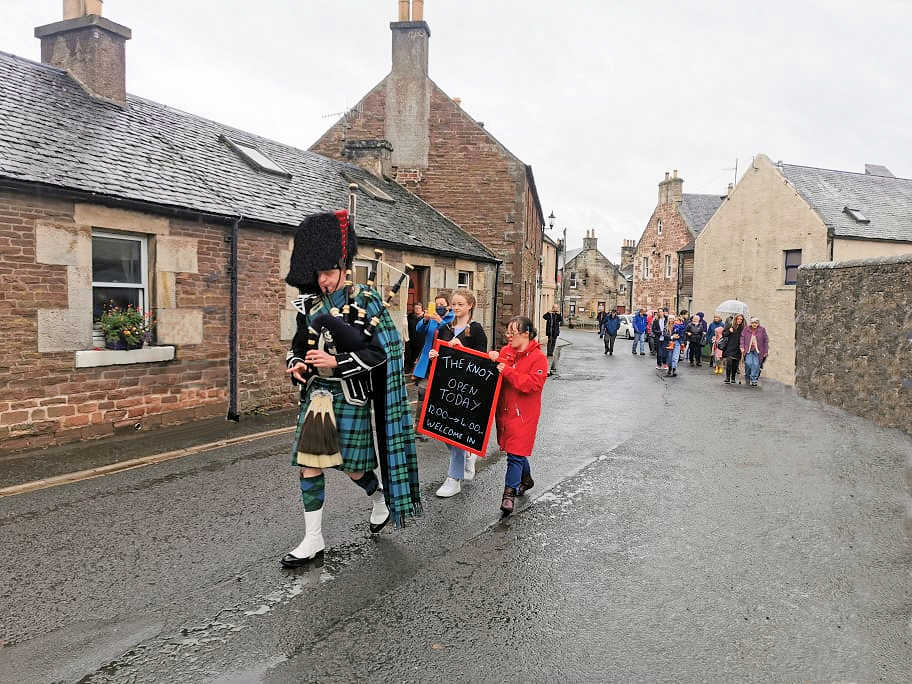 A fantastic day today as a bagpiper in West Linton, Peebleshire, to celebrate the opening of "The Knot". With the support of a mysterious benefactor, the property which was formerly the Red Cross shop was bought and transformed into an outlet for local arts and crafts people and community produce.
The rain didn't stop people turning out and it was great to lead the community procession to the shop, for the ribbon the cut. I played the tune "Cut the Ribbon", composed by my piper friend and local resident, Ben Gibbs.
Cut the Ribbon – Piper Ben Gibbs
A tune composed to mark the occasion, by Piper Ben Gibbs @bengibbspipes.